My first indie (very) short film, "The Earthquake," is being edited by director Chris Lutkin right now.
It has really been a team effort. In fact, I am in awe at the amount of work that goes into making a film; it is definitely not a solo territory…
In the meantime, a little background about the story:
On February 27, 2010 there was an 8.8 magnitude earthquake in Chile. Such was the force of this earthquake that it created a tsunami, as well.
But that's not what this short is about.
At the same time the news was being reported, I received a call from my very worried mother asking me to call my sister to make sure she was ok. This all seems logical: a mother calls her daughter after a big natural disaster to make sure everyone is alive and well. Except, my sister lived nowhere near Chile. She actually lived in California at the time.
From the conversation that followed I constructed an imagined conversation between a married couple who are worried about their daughter after an earthquake is announced.*
That's what this (very) short film is about. Their everyday lives contrasted to the very real worry they feel for their little girl (who is not so little anymore).
As a matter of fact, this short is the first of what I envision to be several scenes focusing on our inner lives. Our sometimes illogical, sometimes emotional responses to life and its everyday occurrences: the ones the we may show to the world, and the ones that we keep to ourselves for fear that we may not be understood for them.
.
*A note here about the script: it was thanks to the mentoring of Heather and Chris Lutkin that the script has ended up being what it is. They pointed out the areas where I was being too abstract, and helped me make concrete changes that made the work more relatable and understandable. Thanks to both of them for their hard work and mentoring!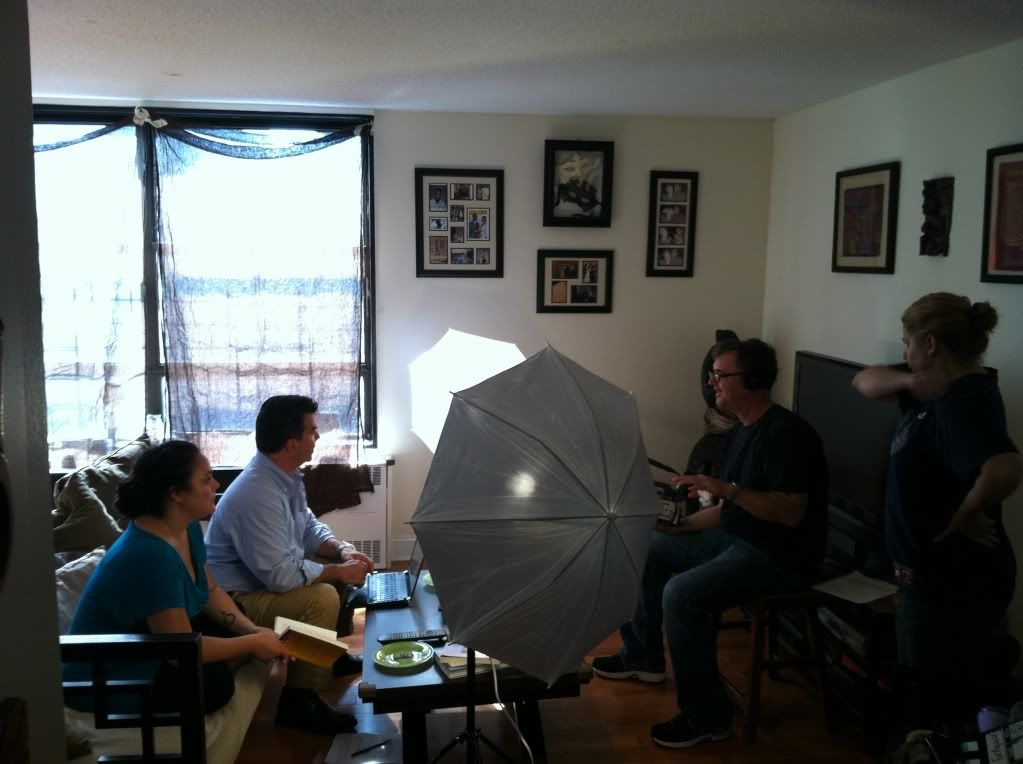 (In this picture, from left to right: Lourdes Robles, Isaac Rodriguez, Chris Lutkin, Heather Lutkin)